If you would like to view our artwork, or simply say hello - we attend Saltburn Farmers Market on the second Saturday of each month, (whatever the weather!)
We have a break in January, February and August. If you are in the North East of England and want to take a look at our designs, please feel free to visit one of the outlets from the list opposite.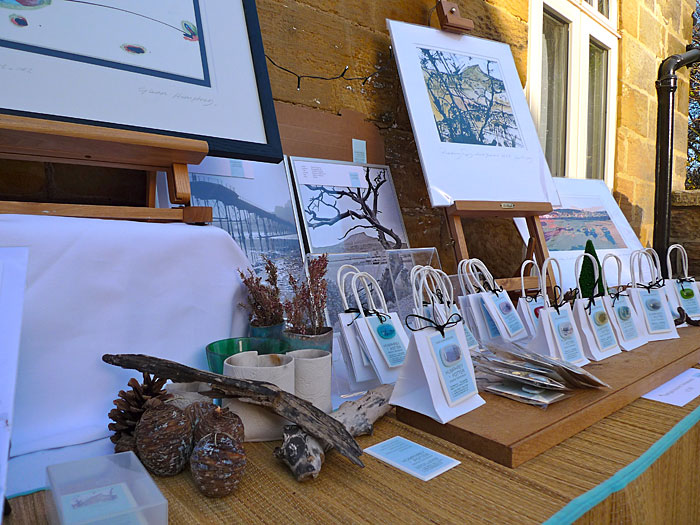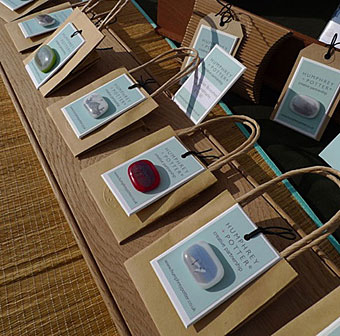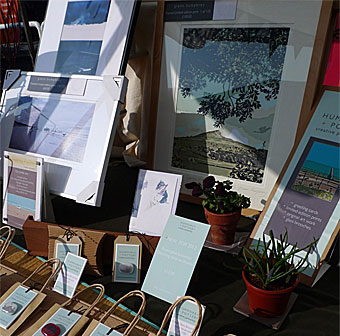 You can view and buy our work at Saltburn's monthly Farmers Market.
Our range of limited edition brooches, each one unique.
Many of our cards and prints are available on our stall.